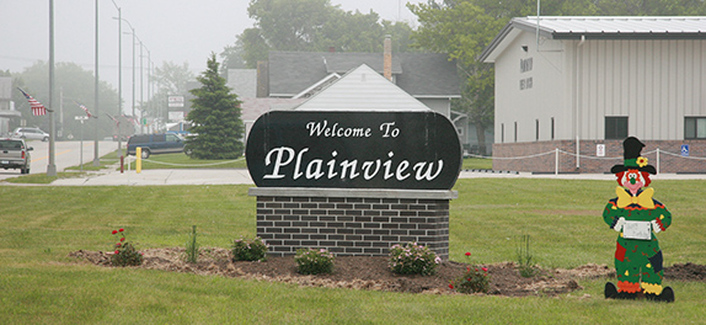 MOTEL
Hillcrest Motel
105 N. 5th Street
402.582.3299

CAMPING
Chilvers Park
Free Camping
Open Year Round
Whether you're looking to spend the night indoors or outdoors, Plainview is the place to be. The Hillcrest Motel has several rooms available.
Chilvers Park, located along Highway 20, offers free camping.
 The park features an updated swimming pool, tennis courts, lots of playground equipment, a shelter, bathrooms and a horseshoe pit. There is a 3 day limit for camping. Extended stays can be approved by contacting the City Office at 582-4928.